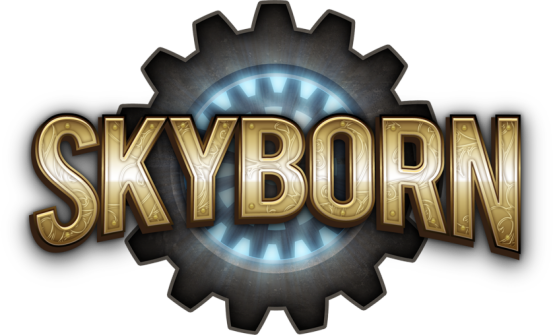 Game website:
http://www.dancingdragongames.com/2011/skyborn/
Free trial download:
http://www.dancingdragongames.com/skyborn.exe
Cinematic Trailer
Watch it here
Hello RMVX.net!!!
My latest project, a collaborative effort by a small team, is finally here. Some famous RMVX.net staff have significant contributions to this game:
Mithran: Lead Engineer. Wrote an epic array of custom scripts that made everything possible.
Lunarea+Celianna: See those steampunk tiles? Yep, those are indeed from the Lunarea and Celianna steampunk tile pack. They've been made into convenient tilesets for the purposes of mapping Skyborn.
Summary
Skyborn is a story-driven, steampunk game. Magic meets metal in this world, powered by coal, steam, and technology, with a backdrop of magic and myth. Steampunk is a setting with its roots in 19th century England, in the industrial and Victorian era, all adapted for modern times and used as its own fairly new genre of games, movies, and especially... outfits. Skyborn takes you into a fantastical journey, from gritty, industrial cityscapes, to beautiful ancient ruins, and even into a realm of pure magic.
Life under the rule of the winged Skyborn race isn't so bad for Claret Spencer, the star mechanic of an independent repair shop. She can patch up just about anything...but when a certain cravat-wearing customer turns her life upside-down, she finds herself pulled into an epic, city-wide conflict that's going to take a lot more than elbow grease to fix!
Features
-The focus of the game is a mostly light-hearted adventure. The character interactions, atmosphere, and story serve as the engine for the experience.
-Full-sized busts used in character dialogues. Full array of expressions as well, really brings the exposition to life.
-Mouse and menu bar. Thanks to the masterful work of rpgmakervx.net's Mithran, the mouse is leaps and bounds ahead of any previous iteration. It has easy navigation, easy clicking, and is fully capable of navigating through the menus intuitively and quickly.
-Threat, tanking, and CT systems make for a more tactical, streamlined combat system.
-No random battles. All encounters, other than scripted sequences, are visible on the map, and for the most part, easy to avoid.
-Exploration nodes! You can level up adequately, simply by collecting exploration nodes. They will grant xp/levels and can be found in the nooks and crannies of the world.
-Mining, crafting, and augmenting. Mine ore, take it to a forge. Turn it into a piece of armor. Then, take that armor and further customize and enhance it with a magical augment. Augments can be overridden without losing the piece of equipment, but it destroys the augment item itself.
-Battle retry. No automatic game over upon losing. Hard to lose anyway, without setting it on "hard" difficulty, the setting tailored for veteran RPG players.
Excerpts from the Skyborn Original Soundtrack
Snippets from Skyborn's OST... give it a listen!
A beautiful green vale:
http://soundcloud.com/harmonic42/skyborn-ost-pretty
Encroaching Industry:
http://soundcloud.com/harmonic42/sky-industrial
Nostalgia:
http://soundcloud.com/harmonic42/sky-nostalgia
Screenshots
Airship + user interface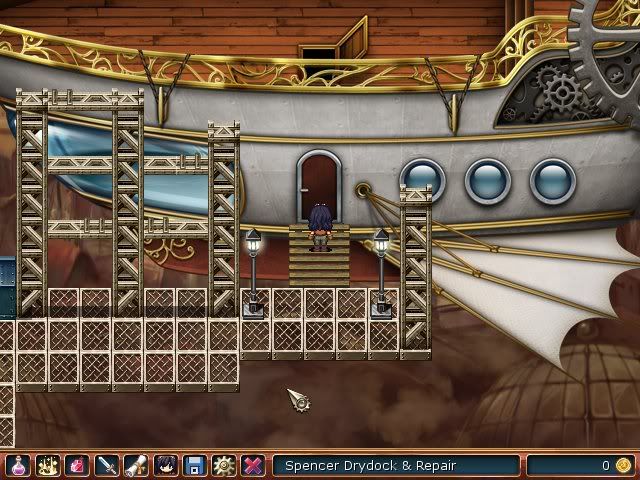 Comic frame-based cutscene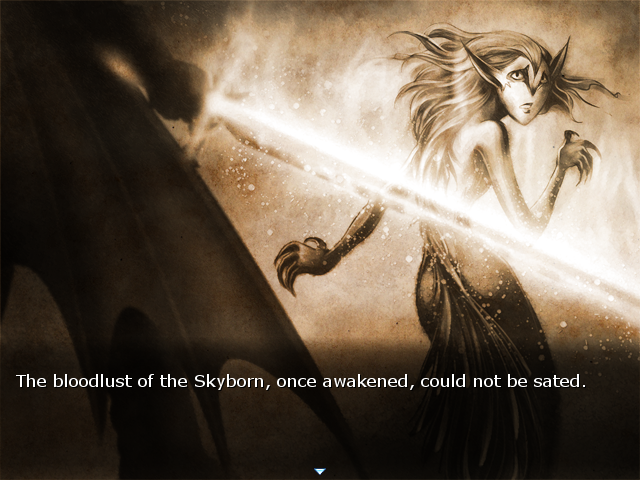 Full-sized expressions in dialogue